Learn More
Dedicate Yourself to Patient Care
Whether you envision yourself in a higher-level care or leadership role, nurture your drive with ACU's online DNP program structured to empower working adults. As you complete online courses and in-person assignments around your existing obligations, our vibrant, virtual, Christ-centered community embraces your passion for improving care quality, delivery and access. 

Introducing
Locked-In Tuition.
Our Locked-In Tuition program guarantees you'll pay the same price for your entire graduate degree.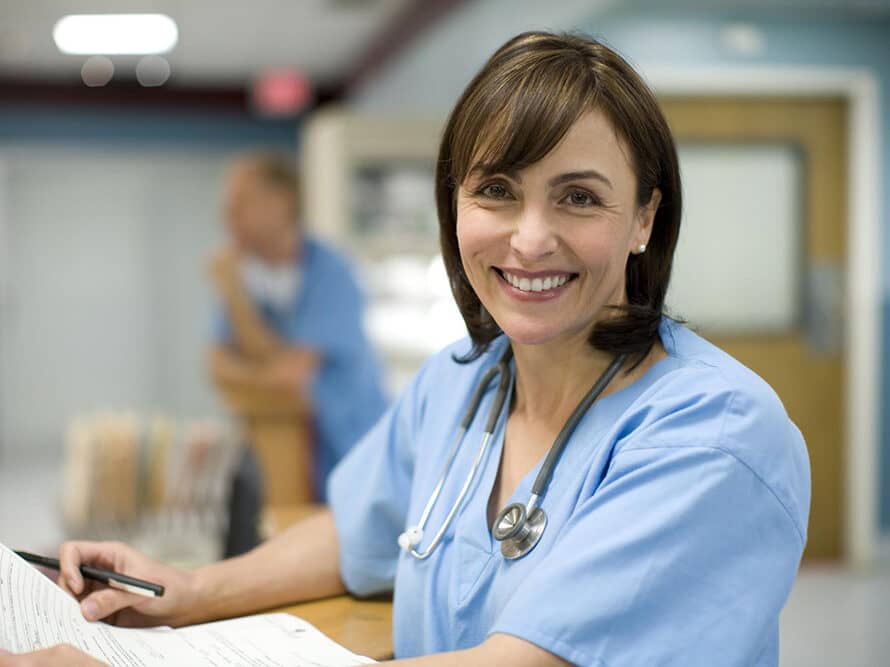 You have the opportunity to demonstrate leadership that proactively develops, implements and evaluates ethical healthcare policies at all levels. By earning an online Doctor of Nursing Practice (DNP) degree, you'll encourage your own career development while helping guide and support colleagues in their own journey in the healthcare profession.
Program Structure
All the Details on Your Degree
Required Hours
39 hours
26 month minimum timeframe
Example Coursework
Informatics to Improve Patient Outcomes
Healthcare Policy and Clinical Practice
Epidemiology and Population Health
Organizational and System Leadership
Upcoming Start Dates
January 9, 2024
April 30, 2024
August 20, 2024
Common Job Titles
Academic Nurse Leader
Chief Nursing Officer (CNO)
Director of Nursing
Lead Clinician
Director of Clinical Services
Public Health Coordinator
Curriculum
Start your journey with an 18 credit-hour core. Over this sequence, you'll explore the role of the DNP in today's healthcare industry, including as a practitioner, patient advocate, leader and scholar. From here, you'll broaden your mindset through courses diving into epidemiology as a tool to promote population health; research and statistical analysis in healthcare delivery; using data and other technology to better predict patient outcomes; healthcare policies involving finance, regulation, care quality and access; and managing a medical practice, from organization to accommodating patients.
Champion change from within by refining your critical thinking skills, integrating technology and rooting decisions on evidence-based practice. For applying these concepts, you'll additionally complete 500 clinical hours and two projects requiring you to plan and implement a clinical program and present a paper for review. 
Executive Nursing Leadership
You experienced a taste of leadership after earning your MSN or completing ACU's BSN to DNP pathway program. Continue cultivating related competencies with a concentration highlighting techniques for directing teams of healthcare workers and how finance factors into a clinical practice. Stay connected to industry trends by studying the impact and care of chronic health conditions and learning how to both manage a practice and train beginning to mid-career nursing professionals. 
Meet the Program Director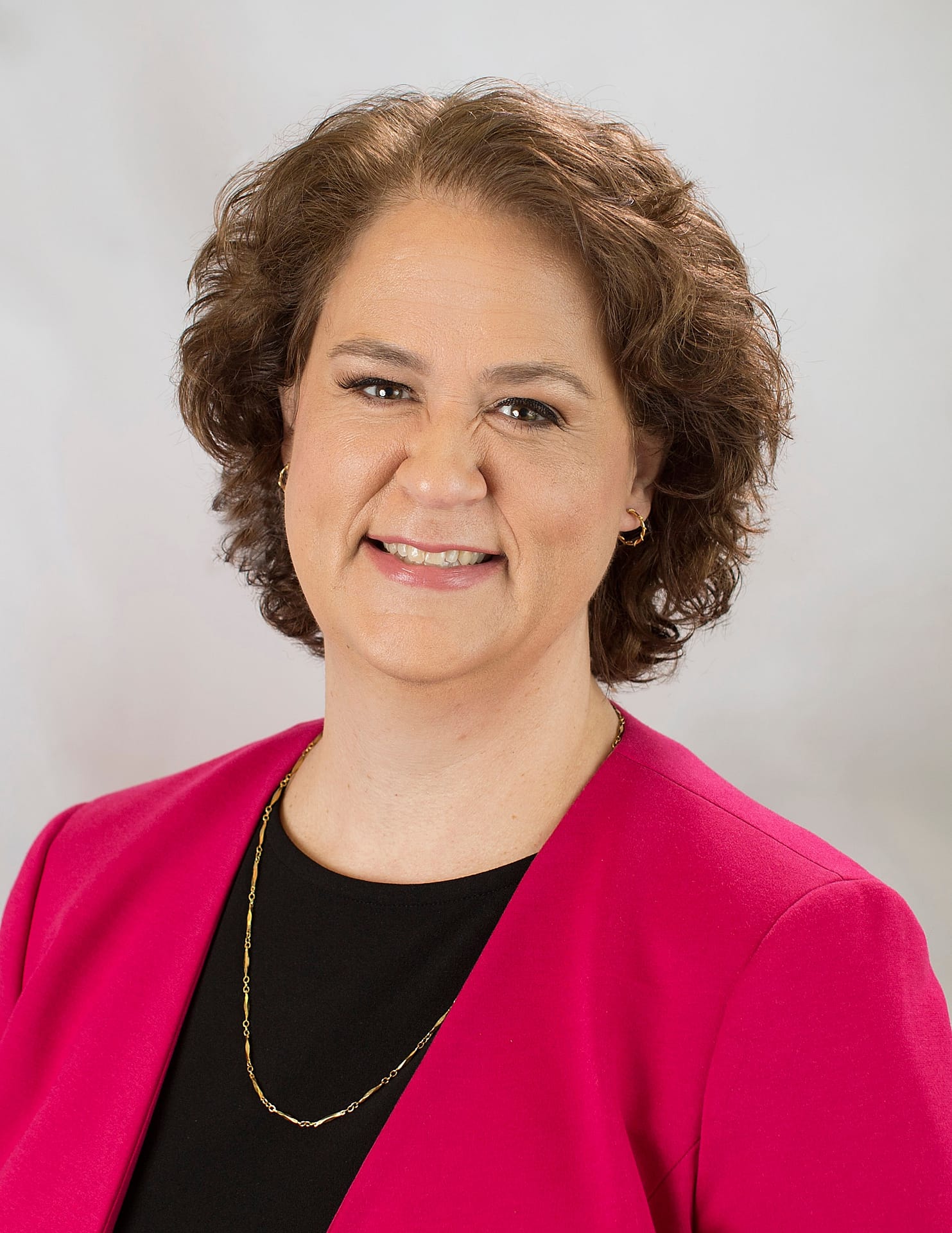 Dr. Marcia Sotelo, Doctor of Nursing Practice
Dr. Marcia Sotelo is the Program Director and an Associate Professor for Abilene Christian University's Doctor of Nursing Practice program. Having earned her Baccalaureate Degree in Communications from Baylor University years ago, she decided to return to school and pursue nursing after the birth of her first daughter. She received her ADN from Austin Community College, her BSN from The University of Texas at Arlington, her MSN from Western Governors University, and her DNP from Samford University. All of these nursing education programs were completed online. This has enabled her to understand both the benefits and the challenges of learning in the online setting.
Professionally, Dr. Sotelo has worked in a wide variety of clinical areas, including medical-surgical, outpatient surgery, GI lab, PACU, and Women's Services. As a National League of Nursing (NLN) Certified Nurse Educator, she has extensive experience teaching in and leading both traditional and online programs at all educational levels. She loves her job of guiding students as they pursue further education and looks forward to working with each student as they achieve their personal and professional goals by earning their DNP degree.
Take a leap forward not only with your career but for the future of healthcare delivery. Reflecting demand for a more nuanced, elevated skill set, the Bureau of Labor Statistics has identified 45% growth for nurse anesthetists, nurse midwives and nurse practitioners between 2020 and 2030. Our DNP program gives you an edge to unleash your potential and persevere in today's medical environments as a:
lead clinician;

chief nursing officer (CNO);

director of nursing;

director of clinical services;

public health program director or coordinator;

informaticist;

clinical nurse specialist;

certified nurse midwife; or

nurse educator.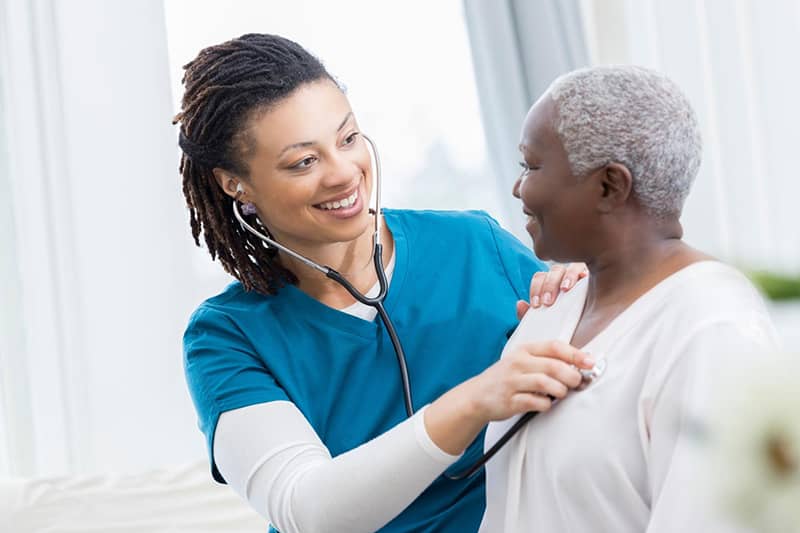 To be considered for admission, students must:
Complete the online program application accompanied by a non-refundable processing fee.
Have a Master's in Nursing from an accredited school of nursing (ACEN, CCNE).
Submit official transcripts from the accredited colleges or universities that awarded the baccalaureate and master's degree to the applicant sent in a registrar's sealed and stamped/signed envelope or official electronic transcripts.
Have a minimum nursing cumulative GPA of 3.0 on a 4.0 scale.
Supply two professional recommendation letters that attest to the applicant's character, work ethic and professional abilities.
Author a 500-word purpose statement outlining your interest in the Doctor of Nursing Practice and your intended scholarly project topic, written in APA format.
Submit a professional CV or resume.
Provide proof of unencumbered registered nurse licensure in the United States.
Complete an undergraduate level statistics course with a "C" or better.