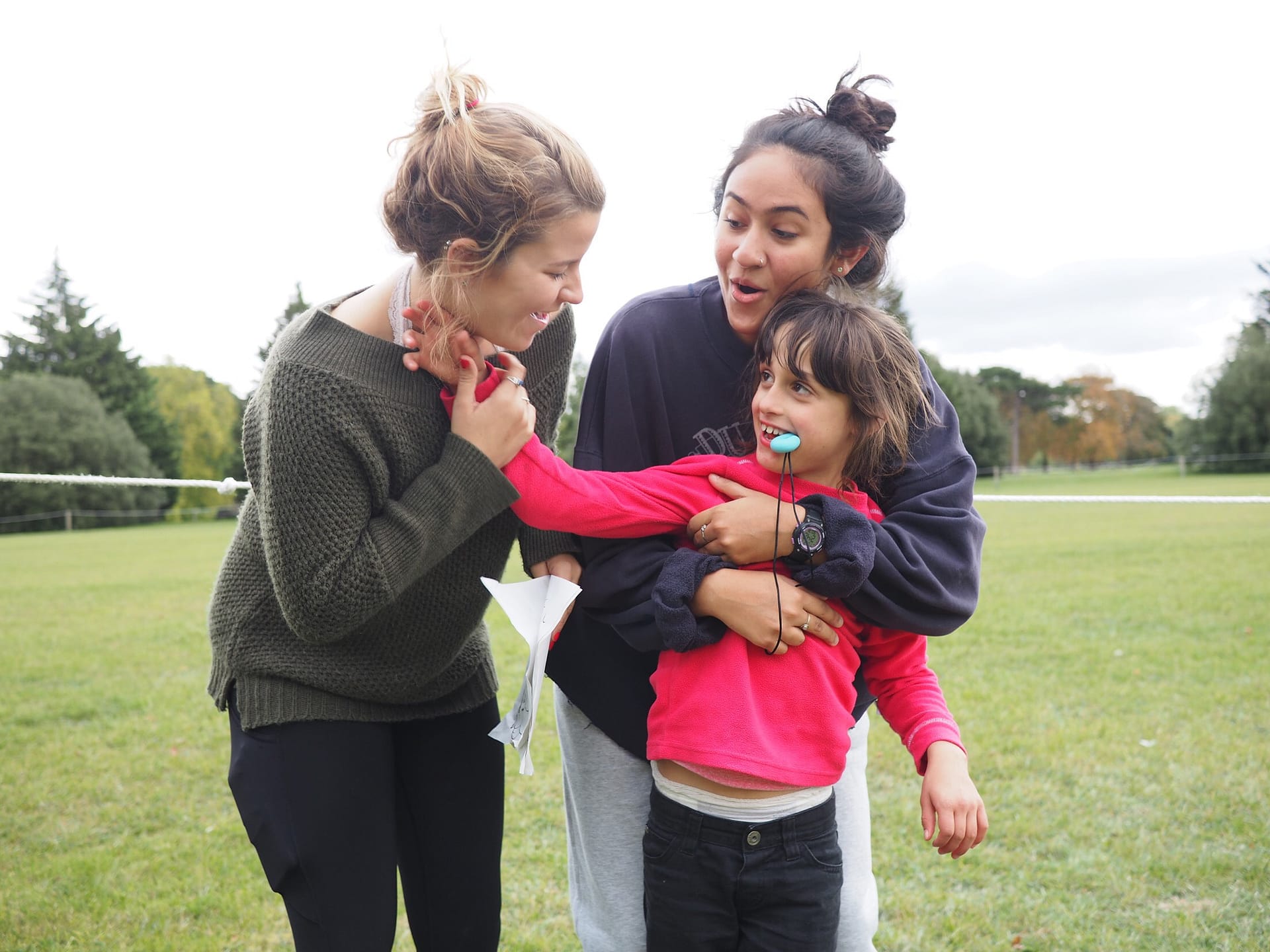 Cayla Savari took an opportunity that changed her life in a personal way during the already life-changing experience of studying abroad in Oxford, England.
In fall 2018, Cayla, a social work major whose home is Kuala Lumpur, Malaysia, decided to take her studies abroad and experience the culture and diversity of Oxford. She took classes on global perspectives, human behavior, the theological teachings of C.S. Lewis, Bible and fitness.
ACU's Study Abroad programs require students to obtain 20 hours of volunteer service within the community over the course of the semester. This helps students make personal connections with locals while providing a chance for the students to give back to the community in which they are taking temporary residence.
Cayla was looking around Oxford for places where she might volunteer, but was unsuccessful in finding something that sparked her interest until a friend reached out to her about an organization called KEEN. Wanting to find out more, she did online research about the organization and immediately fell in love with its mission.
KEEN provides children and adults with special needs and disabilities a safe place to be themselves and opportunities to take part in activities, events and community. The organization offers a variety of programs specific to age, ranging from extreme sports to art projects to day trip excursions.
Cayla began volunteering every Tuesday evening for the weekly GrEAT Sports program for adults over 18 years of age. She was able to build connections and relationships through playing sports such as soccer, tag and other field games.
"The most rewarding thing was getting to see the transformation the participants went through throughout the experience," she said.
She enjoyed talking to the families of the participants and hearing stories of how KEEN had impacted the mental, emotional and physical health of their loved ones. Cayla said the most important thing KEEN strives to do is to help children and adults with special needs reach out of their daily routines and experience things they normally would not be able to do at home.
"It just provides participants with more avenues to experience life as much as they can," Cayla said.
She also volunteered one Saturday for the KEEN+ program to assist a group of younger participants on a field trip visit to the Museum of Natural History of Oxford.
Cayla, along with friend and fellow ACU volunteer Amanda Bondy, were assigned to accompany a young girl named Katherine, who was diagnosed with autism and Asperger syndrome. Katherine was non-verbal, and Cayla said when her parents dropped their daughter off , they were worried about her being able to manage her impulses.
"Katherine was very energetic and a runner, so she definitely helped me get my workout for the month," Cayla said, laughing. "She was definitely one of the most challenging kids I have ever worked with." 
But through the challenges, Cayla said Katherine taught her what it means to be resilient, curious and how to persevere.
Cayla's experience at KEEN provided her with a reminder of the importance of making time to help wherever she finds herself.
"It also reinforced how far kindness can go and how much of an impact kindness can have," she said.