Learn More
Are you interested in Child and Family Services?
At ACU, we are here for you on your journey to success, and it starts with answering your questions. Let us connect you with the information you need to navigate your next steps.
Complete the form to learn more about earning a degree in child and family services.
Why Child and Family Services at ACU?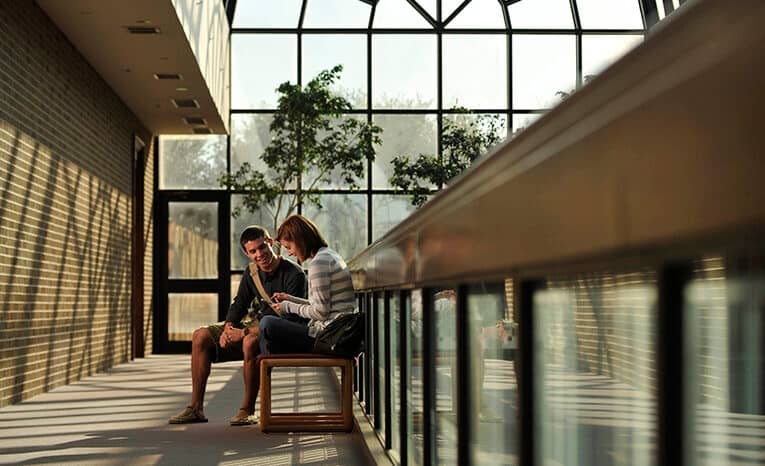 ACU's Child and Family Services program is approved by the National Council on Family Relations and offers courses that are pre-approved courses through the Association of Child Life Professionals (ACLP). Taught from a Christian perspective, our degree program prepares people-oriented students for a variety of careers serving children and families. You will examine current research and theory, and learn to design, implement and evaluate family life education plans.
B.S in Child and Family Services
Degree Details
Find important details about this degree plan explore the track options for this major by visiting the Marriage and Family Studies Department pages of the catalog.
Required Hours
Fill out the form above for more information.
Tracks
Find specific program information for each track at the "View Catalog" button.
Child Life
Child and Family Services (General track)
Minor Available
Yes! ACU offers a minor in this study. You can learn more about this minor by viewing the catalog or explore all of the minors available at the button below.
Career Options
Consider the wide range of exciting careers available with a bachelor's in Child and Family Studies.
Certified Child Life Specialist
Adoption counselor
Hospice/funeral services
Childcare director
See more below!
Beyond Your Degree
After Graduation
With a bachelor's degree in Child and Family Services, career options are many, including:
Certified Child Life Specialist
Adoption counselor
Hospice/funeral services
Childcare director
Youth services coordinator
Youth camp director
Aging services/ombudsman
Group home worker
Family resource coordinator
Marriage and Family Therapist (master's degree required)
Family intervention/community-based services (abuse, protection, prevention)
Clubs and Activities
Child and Family Services majors gain practical experience through co-curriculars such as:
Service-learning
Internships
Community-based research
Study abroad
Spotlight
Certified Child Life Specialist
In both healthcare and community settings, Certified Child Life Specialists help infants, children, youth and families cope with the stress and uncertainty of acute and chronic illness, injury, trauma, disability, loss and bereavement. They provide evidence-based, developmentally and psychologically appropriate interventions, including therapeutic play, preparation for procedures, and education to reduce fear, anxiety and pain.
Hollie Young ('05), pictured, is among the first on the scene for children.
Read About Hollie
Family Science SOC TX Projection
Standard Occupational Classification (SOC) Code
SOC Title
2018-28 Projected increase in # of people employed in this classification
2018-28 Projected annual openings
2021 Mean statewide annual wage
11-9151
Social and Community Service Managers
25.60%
758
$72,007
21-1021
Child, Family, and School Social Workers
12.90%
2513
$49,062
21-1022
Healthcare Social Workers (Child Life Specialists)
18.50%
1295
$58,428
21-1091
Health Educators
18.40%
355
$54,558
21-1093
Social and Human Services Assistants
19.10%
3177
$35,950
21-1099
Community and Social Services Specialists, All Other
16.40%
416
$34,978
25-9021
Farm and Home Management Advisers
14.60%
21
$36,926
39-9011
Childcare Workers
10.40%
13428
$23,099
Mean:
Median:
Mean:
16.99%
1027
$45,626
Standard Deviation
Standard Deviation
Standard Deviation
0.046
4455.72
15773.38
Source: Texas Workforce Commission, https://texaswages.com/Projections