Diversity Statement
The MFI welcomes clients who are diverse in race, age, gender, ethnicity, sexual orientation, relationship status, gender identity, socioeconomic status, disability, health status, religion and spiritual beliefs, national origin and immigration status.  
Counseling Services
The clinic staff is composed of master's level graduate students enrolled in ACU's Marriage and Family Therapy program. The trainees are under the supervision of a licensed therapist and all clients have the benefit of the expertise and experience of the clinical faculty.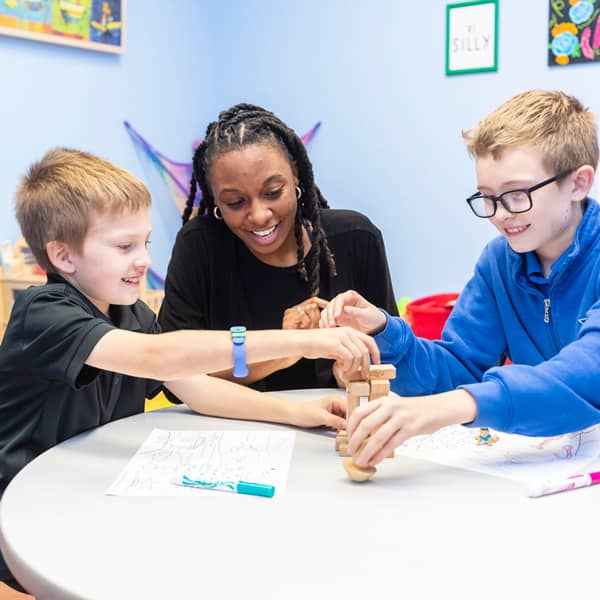 Services Offered
Couples Therapy

Family Therapy
Individual Therapy
Discernment Counseling
Premarital and enrichment counseling
Animal Assisted Therapy
Spanish Language Therapy
Play Therapy
Anger Management
Mindfulness
Court Mandated Services

EMDR

Gottman Assessment

Telehealth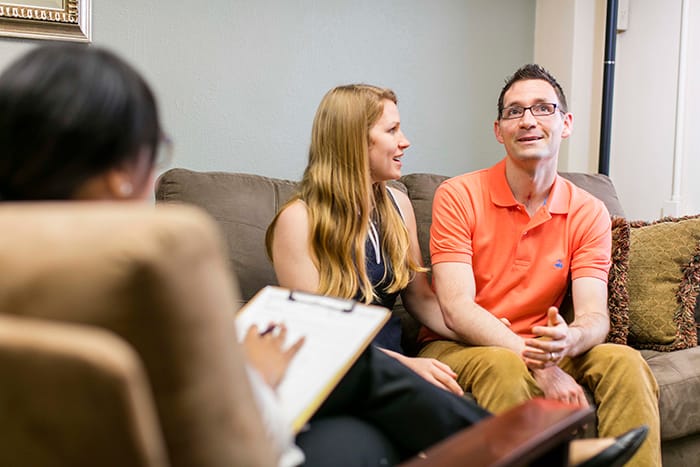 Counseling Specialties
Affairs
Communication and conflict
Blended families
Depression, anxiety, and other mental health issues
Trauma
Addiction and recovery
Sexual issues
Gender Issues
Grief
Hours of Operation
Monday | 9 a.m. – 9 p.m.
Tuesday | 9 a.m. – 9 p.m.
Wednesday | 8 a.m. – 5 p.m.
Thursday | 9 a.m. – 9 p.m.
Friday | 8 a.m. – 5 p.m.
Fees
Cost
$7 to $30 per hour (Costs are established on a sliding scale based on household income.)
$7 for students and all ACU employees
Payment
We accept payment in the form of cash, check or credit card. We do not accept insurance.
Schedule a Visit
The clinic staff will ask for basic information which will be used to assign you a counseling intern and determine your availability.
The MFI respectfully asks you to reschedule or cancel appointments within 24 hours of your appointment.
Phone (325) 674-3724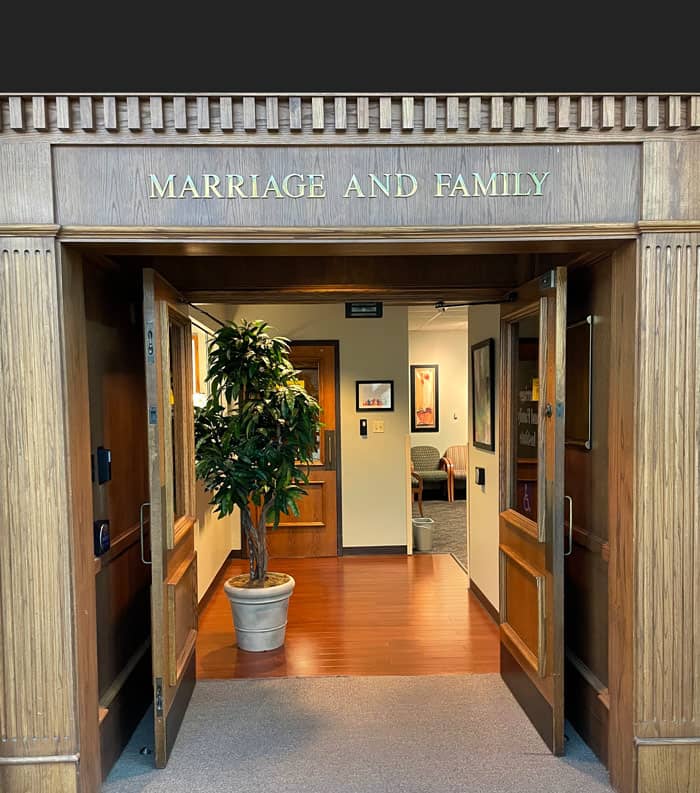 Contact Us
Phone (325) 674-3724

Physical Address
1850 Teague Blvd.
Abilene, TX 79601

Mailing Address
ACU BOX 29444
Abilene, TX 79699-9444
Directions
Enter campus through the main entrance off of Judge Ely.  

Take the first right and park in the lot on the left near the Recreation Center. 

Walk toward the large triangular tower then walk past the tower another 30 feet.  

On your left will be a bike rack and two sets of double doors leading to the Onstead-Packer Biblical Studies building.  

Enter the building and go up the stairs (or the elevator is to your left).
The Marriage and Family Institute is at the top on the stairs to the left.