Learn More
Are you interested in management?
At ACU, we are here for you on your journey to success, and it starts with answering your questions. Let us connect you with the information you need to navigate your next steps.
Complete the form to learn more about earning a degree in management.
B.B.A. in Management
Degree Details
Learn more about this degree plan in the course catalog at the button below.

VIEW CATALOG
Tracks & Related Degrees
Analytics
Business Leadership
Entrepreneurship 
Human Resource Management
Interdisciplinary
Operations

Enquire about these related degrees:
Required Hours
University Hours: 56
Major Hours: 63 (Choice of 6 tracks)
Electives: 9
Total Required: 128 credit hours*
*Based on track selection
Example Coursework
Operations Management
Leadership in Organizations
Employee and Labor Relations
Launching the Venture
Available Minor
No
While ACU does not offer a minor in this study, explore all of the available minors at the button below. We encourage you to contact the department, for further assistance on finding a minor that will fit well with this degree.
Career Options
Consider the wide range of exciting careers available with a bachelor's in this major.
Training and Development Manager
General Manager
Purchasing Manager
Employee Relations
See more below!
Why study management at ACU?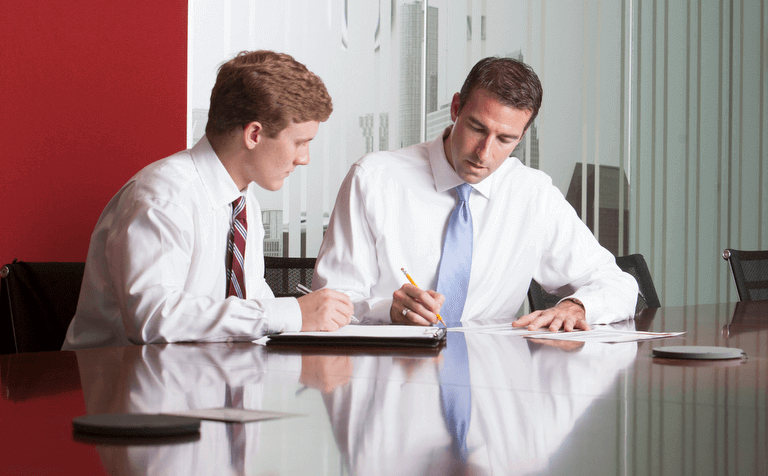 This program will enhance your educational experience through exciting hands-on learning experiences including business-focused study abroad trips and student-run business opportunities. These experiential learning opportunities will broaden your competencies in areas of entrepreneurship, human resource management, leadership and technology.
Experiential Learning & Opportunities
Experiential learning brings the classroom to life through immersive, real-world opportunities. Students participate to build their resumes, learn about career opportunities, and build critical skills for success in the marketplace. ACU's College of Business and Technology offers numerous diverse and relevant learning opportunities including:
Society of Human Resource Management
Learn more about HR management at the Texas SHRM student leadership conference, the HR Southwest Conference and field trips to the Dallas/Fort Worth area.
Collegiate Entrepreneurs' Organization
Join our award-winning CEO chapter and discover how you can be a part of unique entrepreneurial activities such as CEO Chapel Speakers Series, alumni entrepreneur networking events, spring break service trips and opportunities for leadership among your peers.
Enactus
Join a worldwide community of student, academic and business leaders committed to using the power of entrepreneurial action to transform lives and shape a better, more sustainable world.
Venture Out
As a business student, one of your first experiences will be an exciting team-based business simulation to learn firsthand the ins and outs of bringing a product to market.
What can you do after graduation?
Training and Development Manager
General Manager
Purchasing Manager
Employee Relations
Employee Compensation
Administrative Service Manager
Emergency Management Director
Executive Director
Sales
Operations or Production Management
---
ACU's College of Business Administration educates business and technology professionals for Christian service and leadership throughout the world. The college offers AACSB- and ABET-accredited programs, including nine undergraduate business and technology majors, four minors, a Master of Accountancy  and two online graduate programs (an MBA and a Master of Science in Management). The college includes two centers (Griggs Center for Entrepreneurship and Philanthropy and Lytle Center for Faith and Leadership) and three academic units (Accounting and Finance Department, Management Sciences Department and School of Information Technology and Computing), in addition to our partnership with ACU Dallas to deliver online business education.