Learn More
Understand and Break Through Communication Barriers
Pursue your goal of fulfilling prerequisite requirements for a master's program in speech-language pathology or audiology. The online B.S. in Communication Sciences and Disorders accommodates busy working adults with a flexible format, while our vibrant, virtual, Christ-centered community values all you bring to nurture your progress. 

Introducing
Locked-In Tuition.
Our Locked-In Tuition program guarantees you'll pay the same price for your entire undergraduate degree.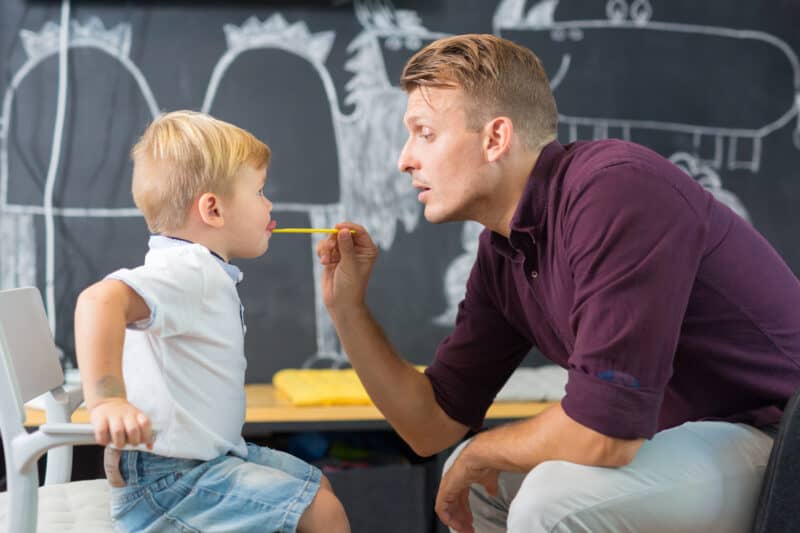 Understand the complexities and science behind how we communicate — and how to treat patients, from newborn to elderly, who need your help to manage an acquired or developmental communication disorder. In the online Bachelor of Science in Communication Sciences and Disorders program, you'll learn about normal language development, speech sound development, anatomy, physiology and audiology.
Program Structure
All the Details on Your Degree
The online Bachelor's in Communication Sciences and Disorders prepares you to pursue a graduate degree in speech-language pathology or audiology. You'll also be able to seek job opportunities in a variety of medical and treatment centers after completing your undergraduate degree.
Required Hours
Total: 120 hours
University Requirements: 56 hours (including 9-15 hours in Bible)
Major: 64 hours (up to 16 hours in electives)
Example Coursework
Intercultural Communication
Introduction to Speech-Language Pathology
Language Development and Disorders
Intervention for Speech and Language Disorders in Schools
Upcoming Start Dates
January 9, 2024
March 5, 2024
April 30, 2024
Common Job Titles
Speech-Language Pathologist*
Audiologist*
Child Care Center Manager
Speech-Language Pathology Assistant
Respiratory Therapist**
*Graduate degree required
**Additional training required
Curriculum & Format
Start to tackle the complexities of communication disorders with a curriculum introducing you to speech-language pathology, audiology and speech and language disorders, with the goal of positively impacting patients' lives. As preparation for an intensive graduate program, the online Bachelor's in Communication Sciences and Disorders:
emphasizes communication processes along the lifespan while focusing on conditions like autism spectrum disorders, cleft palate, Parkinson's and Alzheimer's diseases;

prepares you to effectively and compassionately assist patients and their families by exposing you to foundational clinical skills;

strengthens your understanding of speech, language and hearing development, language fluency, swallowing disorders and social and behavioral communications;

looks comprehensively at disorders and treatment, from anatomy and physiology to key characteristics of a condition's role in language development to assessment, intervention and treatment methods; and

illustrates how people communicate and how verbal forms function in facilitating connections.
Over the 64 credit hours required for your major, you'll grow what you know about communication disorders through core courses exploring:
articulatory and acoustic phonetics;

language acquisition, from forms to use and characteristics, and the effects of language development disorders;

the science of audiology used for hearing assessments to examine auditory functioning, measure hearing sensitivity and prevent hearing loss;

rehabilitation for individuals living with hearing impairments;

assessing and diagnosing articulation and phonological disorders;

cleft palate, cerebral palsy, laryngeal problems and other organic and neurogenic speech and language disorders;

the neuroanatomy and neurophysiological processes related to speech, language cognition and swallowing;

principles, tools and theories for assessing and treating speech and language disorders in adults and children; 

anatomical and physiological processes for speech and learning language;

the physics of sound and the tools used to measure waves and perception;

intercultural communication methods designed to be used globally and with U.S. patients;

statistics and data analysis; and

biology and chemistry related to speech, hearing and communication disorders. 
Meet the Program Director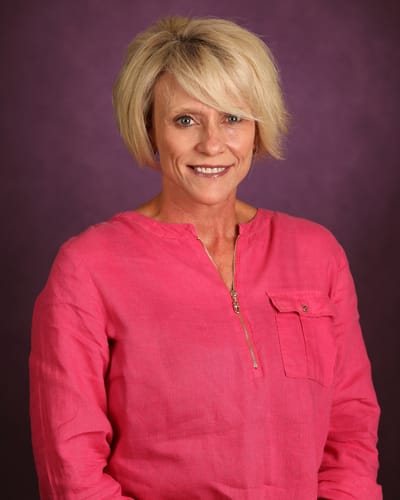 Alicia Ramirez, Bachelor of Science in Communication Sciences and Disorders
Alicia Ramirez, M.S., CCC-SLP, is an Assistant Professor and Program Director of the undergraduate Communication Sciences and Disorders program at ACU Online. Alicia graduated magna cum laude with a Bachelor of Science in Communication Sciences and Disorders from Abilene Christian University in 1997 and went on to earn her Master's degree in Speech-Language Pathology from Texas Woman's University in 1999. Her clinical fellowship was completed in Birdville Independent School District where she went on to become "Teacher of the Year" at Richland Elementary after only her second year of employment there—becoming the first speech-language pathologist in the district's history to attain that title.
Following her education career, Alicia entered the world of pediatric home health in 2003, where she spent 17 years in various roles, including as a feeding specialist, supervisor, lead speech pathologist, alternative Director of Therapy, and Director of Business Development. Currently, Alicia is working on her Ph.D. in Education with a concentration in Special Education at Regent University. Her dissertation topic and research interests are in language development, assessment, and intervention for English Language Learners with speech and language impairments and ethical considerations for culturally and linguistically diverse populations. She lives in Dallas with her husband Chris, where they enjoy spending time with family and taking their three dogs on nature walks.