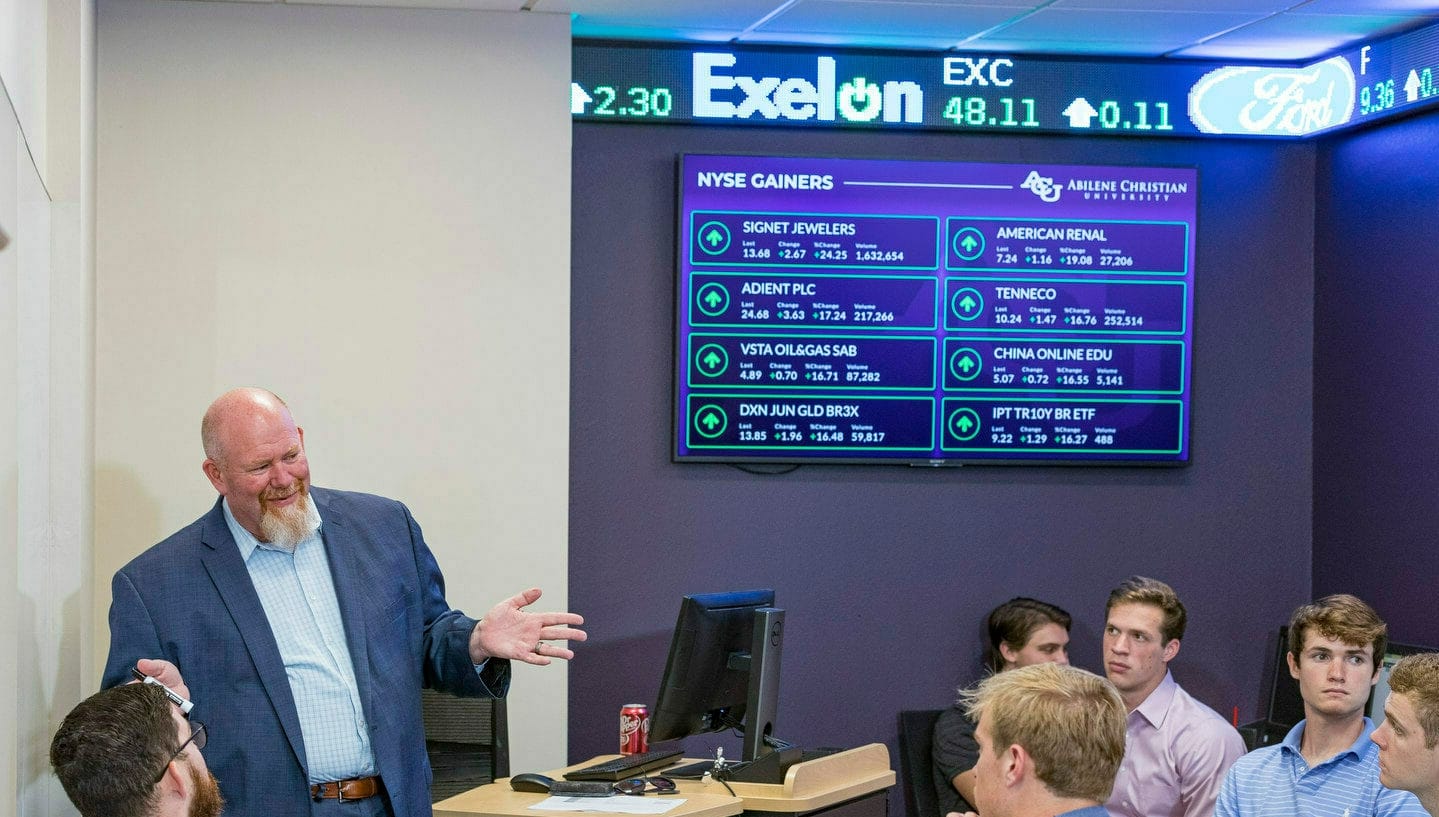 For students seeking to advance their career potential, three master's degrees are available in the College of Business Administration. An AACSB-accredited residential Master of Accountancy degree prepares professionals for careers in accounting and as Certified Public Accountants. 
Online Master's Degree Programs
ACU Online's AACSB-accredited MBA and MSM programs combine courses in leadership, organizational innovation, data-informed decision-making, faith and ethics to grow your career. Our master's degree programs are designed for the working professional seeking to elevate their career. In our flexible online programs, you will engage with a dynamic community of faculty and peers, broaden your understanding of business theory and practice and discover opportunities for career growth.
The Master of Accountancy degree is offered through the Department of Accounting and Finance and the online Master of Business Administration and Master of Science in Management degrees are offered by the Department of Management Sciences.
The Department of Accounting and Finance prepares students to make an impact in the business world, offering undergraduate degrees in accounting and finance and a Master of Accountancy degree. Further develop your problem solving abilities with deeper analytical and critical thinking.
The Department of Management Sciences is home to undergraduate programs in marketing, business management and information systems. If you want to pursue entrepreneurship, leadership or more technical orientation, each of these programs provide further specialization as concentrations for any COBA major.