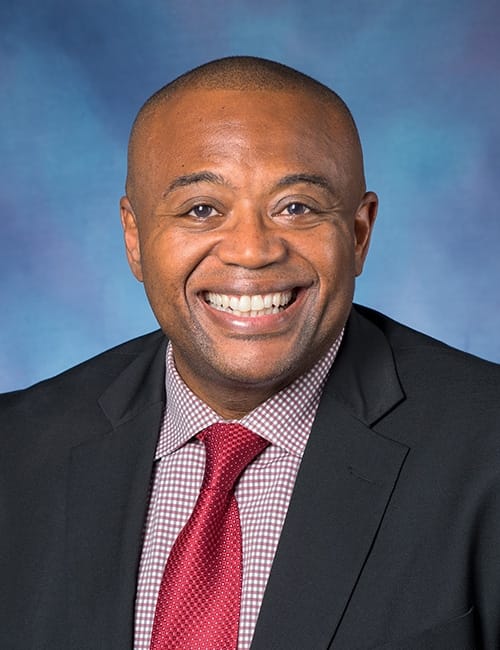 Abilene mayor Anthony Williams will be the new chief diversity officer at Abilene Christian University.
Williams has served at ACU for nearly 25 years, most recently as an advancement and executive community relations officer. He has been an elected official in Abilene for more than 20 years, including the last four as mayor, and inclusion and diversity have been key aspects of his candidacy and service.
"Anthony's long history with ACU, his understanding of our community and mission, and his relational skills really stood out to us as we searched for the right person to serve in this position," said Dr. Phil Schubert, president. "Anthony is a bridge builder, and he's proven himself as a proactive leader. And, most importantly, he genuinely cares about others."
Dr. Stephanie Hamm served as ACU's first chief diversity officer on a half-time and temporary basis from Fall 2019 through Spring 2021. In June 2021 she returned to full-time teaching. ACU launched a national search in the spring to find a full-time chief diversity officer, and Williams was selected from a pool of 34 applicants. The chief diversity officer serves as a member of the university's Senior Leadership Team and Diversity Council.
"Anthony is an excellent choice to build on the work started by Dr. Hamm," said Dr. Robert Rhodes, provost. "His experiences at ACU have given him unique insight into the needs we hope to address as a campus. Likewise, his experiences as a community leader have honed his skills in bringing individuals together to accomplish common goals. I'm excited by what we will be able to accomplish with Anthony in this role."
Prior to his role as an advancement officer, Williams served as chief business services officer, director of retail operations, and manager of The Campus Store. He has been an elected member of the Abilene City Council for 20 years and mayor since 2017. He is in the first year of his second term as mayor and will continue in that role. Williams is also the president of the West Central Texas Council of Governments.
Williams said his work in both the Abilene and ACU communities have prepared him for this role and sparked his passion.
"I serve the community because I love Abilene, but I'm also a citizen of the Kingdom," Williams said. "One of things I'm most excited about is helping facilitate conversations about diversity. I think there's a tremendous opportunity for ACU to be an example of how we bring people together in a world full of schism and division."
— Wendy Kilmer
Aug. 18, 2021