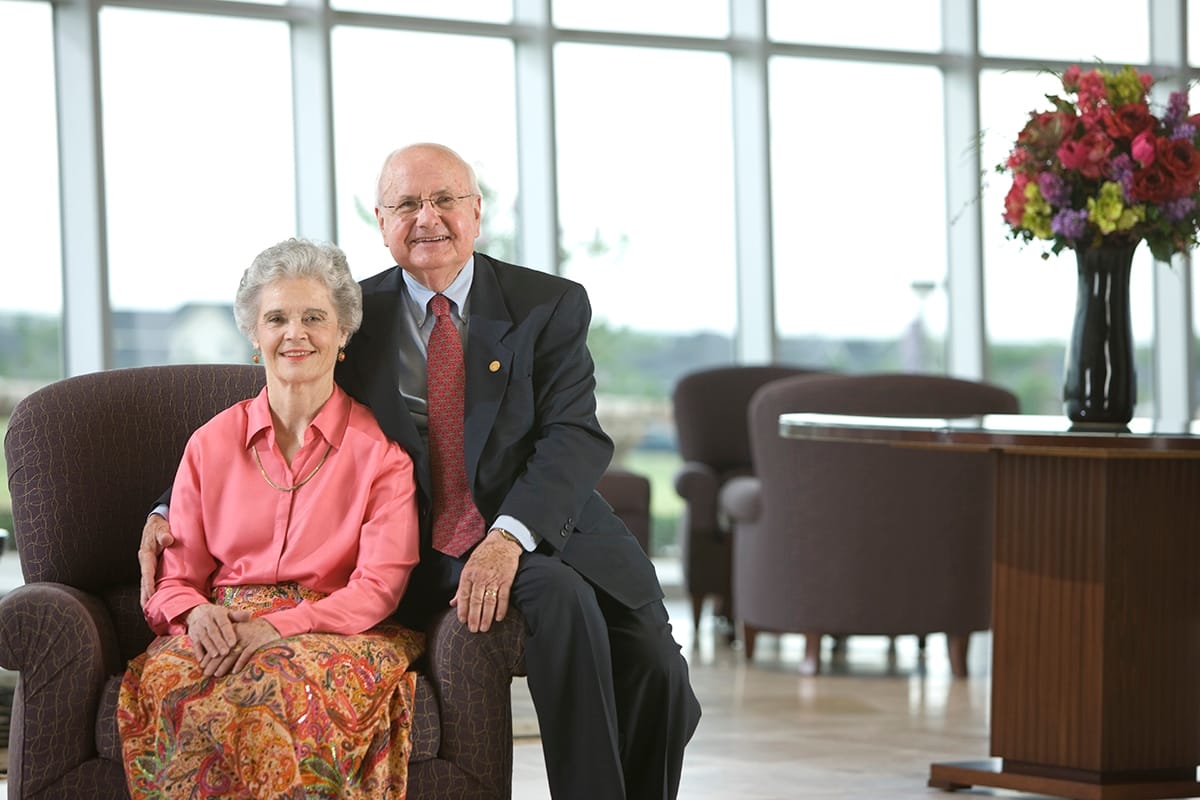 Shirley Margaret Long Hunter, namesake with her husband of Abilene Christian University's Bob and Shirley Hunter Welcome Center, died June 12, 2021, at age 88 in Abilene, Texas, after a long illness.
A celebration of her life is planned for Aug. 6, 2021, at the Hunter Welcome Center on ACU's campus.
She was born April 17, 1933, in College Station, Texas. She grew up there where her father taught engineering at Texas A&M University, moving with her family to Austin for her senior year in high school. She attended The University of Texas at Austin, earning a Bachelor of Science degree in education in 1953. She was a member of Tri Delta sorority, the University chorus, and other organizations.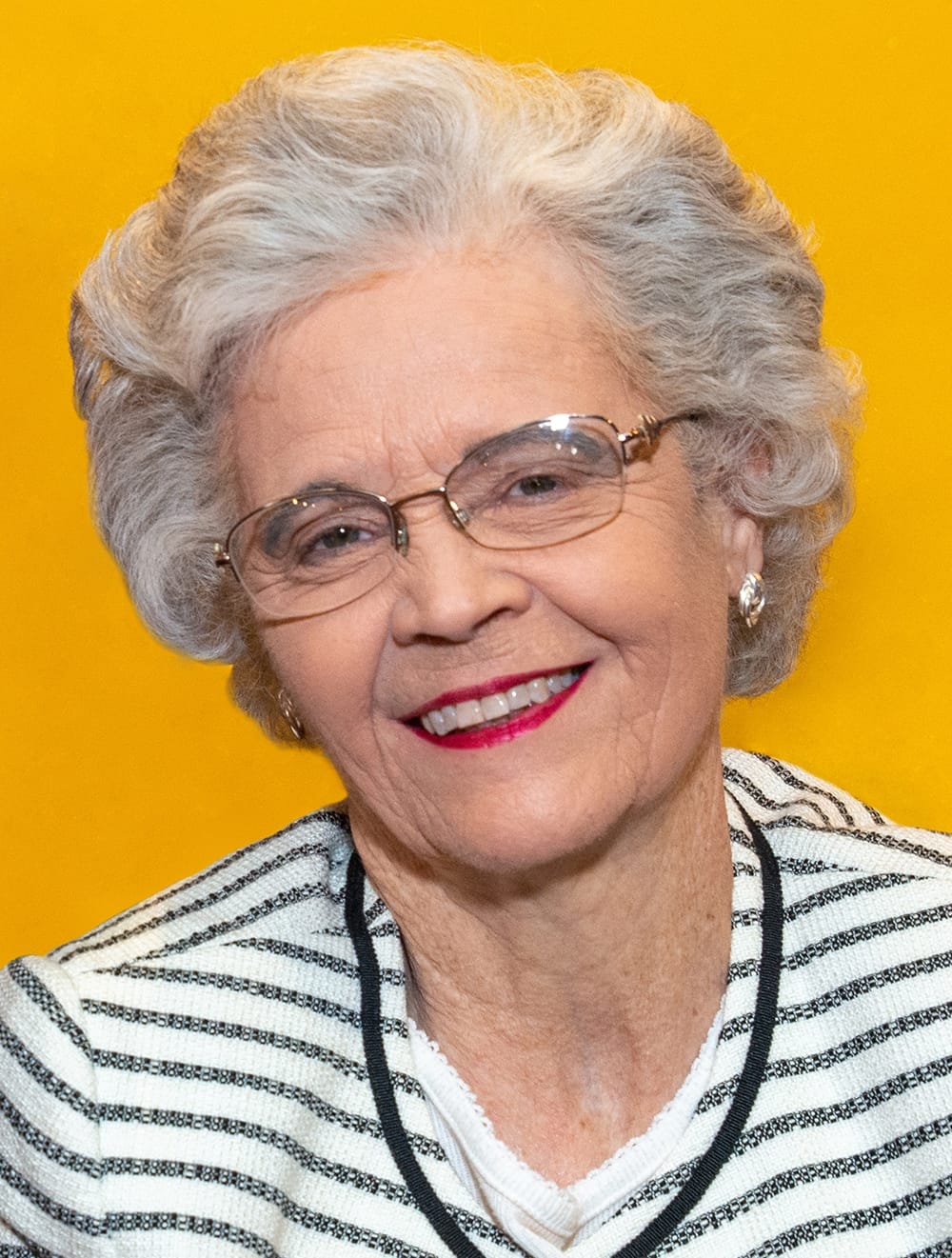 While at UT, Shirley met law student Dr. Bob Hunter ('52) when the two were assigned to chair a Valentine's Day social at University Avenue Church of Christ. Within a semester, Bob had enlisted in the Navy and been assigned to Japan but not before the two became engaged.
They married May 27, 1954, at the International Church of Bangkok, Thailand, in a ceremony officiated by the Baptist chaplain at the U.S. State Department.
For a year, Shirley taught kindergarten at the American School in Yokosuka, Japan, and later in the Washington, D.C., area, where Bob was assigned after his deployment. After the Navy they moved to Abilene and began a lifetime of service to Abilene Christian, where they raised two sons and a daughter.
With her friend Vivian Clark ('48), Shirley taught third-grade Sunday School class at University Church of Christ for more than 30 years. She was a founding member of Women for ACU and served on many community boards, including the Abilene Zoo. She was an active volunteer at the Grace Museum, Meals on Wheels and Christian Service Center. Much of her involvement centered around her children's activities, serving as a Cub Scout den leader, Girl Scout troop leader and as co-president with Bob of the Taylor Elementary PTA.
Bob and Shirley were grand marshals of ACU's Homecoming parade in 2005, and the Hunter Welcome Center – a project of the university's Centennial Campaign – opened in 2009.
Though she grew up in College Station and Austin, she loved Abilene and supported her husband's long career (1986-2007) of service in the Texas House of Representatives.
She was preceded in death by her parents, Wayne and Edna Hopper Long, and her brother, Tom. Among survivors are Bob, her husband of 67 years; sons Kent Hunter ('79) and Les Hunter ('86); a daughter, ACU trustee Carole (Hunter '81) Phillips; five grandchildren; and three great-grandchildren.
Those wishing to honor her life may do so with a gift to the Bob and Shirley Hunter Endowed Scholarship at ACU (ACU Box 29132, Abilene, Texas 79699-9132, acu.edu/giveonline), or the charity of their choice.
– Ron Hadfield
June 16, 2021