Learn More
Are you interested in ministry and vocation?
At ACU, we are here for you on your journey to success, and it starts with answering your questions. Let us connect you with the information you need to navigate your next steps.
Complete the form to learn more about earning a degree in ministry and vocation.
B.A. in Ministry and Vocation
Degree Details
Find important details about this and related degree plans. Explore the various tracks available with this major.
Required Hours
University hours: 56
Major Hours: 63-64 credit hours (Choice of 4 tracks)
Electives: 8-9 credit hours*
Total Required: 128 credit hours*
*Based on track selection
Tracks
Find specific program information for each track at the "View Catalog" button.
Children and Family Ministry
Vocational Missions
Worship Ministry
Youth and Family Ministry
Example Coursework
Introduction to Biblical Interpretation
Preaching
Living the Mission
Story of Spiritual Formation
View the catalog for a complete listing of courses.
Minor Available
No but ACU offers a related minor in this study. You can learn more about this minor (Bible, Missions and Ministry) by viewing the catalog or explore all of the minors available at the button below.
Consider the wide range of exciting careers available with a bachelor's in ministry and vocation.
Missionary
Chaplain
Counselor
Peace Corps Worker
See more below!
Curriculum
Make your own path
We offer four distinct tracks of study within this major; choose the one that best fits your calling.
The youth and family ministry concentration prepares students to minister to adolescents and families in church settings.
Worship ministry, designed in collaboration with the Department of Music, explores how music can spiritually form a congregation and how it's been used historically to worship God.
The vocational missions concentration is ideal for those looking to support themselves for secular work, while living as part of a missions team.
The children and family ministry concentration contains coursework in the education and psychology of children.
After Graduation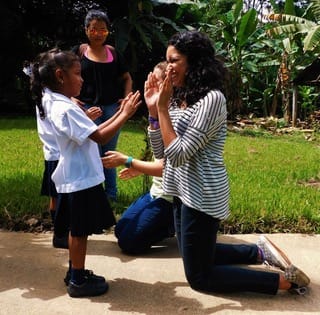 What can you do after graduation?
Missionary
Chaplain
Minister
Counselor
Evangelist
Peace Corps Volunteer