Bachelor of Science in Social Work
Undergraduate students in the School of Social Work earn a Bachelor of Science in Social Work degree (BSSW). Graduates of the program are prepared to apply for a bachelor-level social work license (LBSW) and work in entry-level social work positions, including case work and direct care.
All Graduate Degree Programs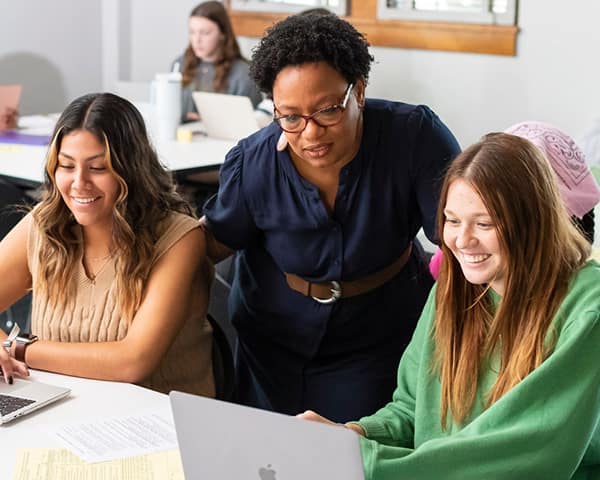 ACU offers a Master of Science in Social Work (MSSW) degree, along with an Accelerated Master of Science in Social Work option that offers qualified undergraduate students the opportunity to complete their bachelor's and master's degrees in five years. With a master's level-social work license (LMSW), graduates can work in advanced professional social work practice, such as counseling or therapy, case management, advocacy, community organization, research and supervision.
---
The School of Social Work seeks, within the context of a Christian higher education institution, to: 
Prepare graduates as effective and ethical professionals who incorporate best evidence in practice;

Promote social justice for vulnerable persons everywhere through service and leadership roles; and

Advance social work knowledge through research and other scholarly activities.
Graduates of the ACU School of Social Work possess the skills necessary to effectively serve oppressed and vulnerable people and improve their quality of life. They work as change agents in a number of areas, including: health, mental health, social enterprise, public policy, politics, children and family services, child welfare, school social work, gerontology, military services, international social work, juvenile services, and criminal justice.
Graduates from the ACU School of Social Work are prepared to become leaders in their areas of interest, utilizing evidence-based interventions and contributing to the knowledge of the profession through effective and ethical practice, as well as dissemination of research and practice findings in professional journals and other venues.
The ACU School of Social Work's Graduate and Undergraduate programs are accredited by the Council on Social Work Education, enabling students to receive licensure after graduation.
MSSW Assessment of Student Learning Outcomes
BSSW Assessment of Student Learning Outcomes