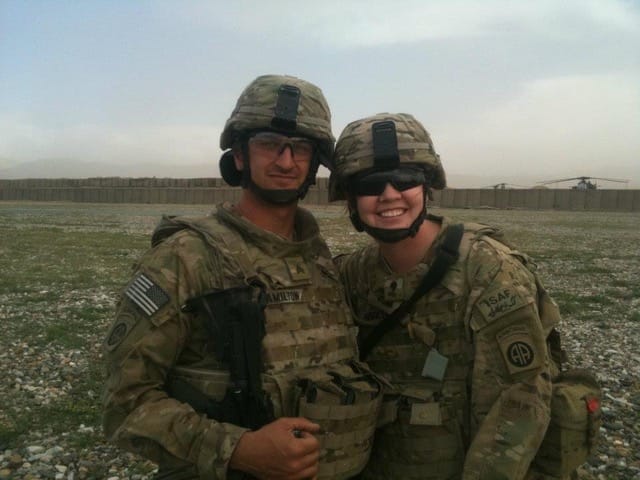 Laura Hamilton is a junior at Abilene Christian University, but she's also a wife, a mom and a military veteran. After several years as an air traffic controller in the U.S. Army, Hamilton set her sights on serving in a different way and chose ACU's School of Nursing as the path to her next chapter.
Q: Tell me about your military service.
A: I was on active duty in the U.S. Army for six years, and I was on reserve duty for one year, following active duty, with the North Carolina National Guard. I exited the military with an honorable discharge at the rank of E-4, Specialist. I spent two years in Seoul, South Korea, and one very long year in the Logar Province of Afghanistan. The rest of my time was spent in North Carolina with the 82nd Airborne Division. I don't regret a single day of my time in service, but I'm happy to be finished with it.
Q: Why did you decide to join the military?
A: I left home at 18 as a wild child, and I lived on my own. Things weren't going very well for me. I was struggling, working two jobs to pay for community college and live. I had a friend who was training to be a pilot, and he mentioned air traffic control as a career. I looked into it and found out the military had this as an enlisted occupation. I went to the Air Force recruiter first, then the Navy, then the Army. The Army guaranteed that I would get air traffic control as a job, they could take me right away, and they offered me an $11,000 bonus. So I signed! I left California a month later, which was January 3, 2008.
Q: Why did you decide to attend ACU?
A: I started taking prerequisites at Cisco College in January 2019 for the Licensed Vocational Nurse program there with the intention of transferring to Texas Tech University to finish my Bachelor of Science in Nursing degree. In September 2019, I was finished or enrolled in all of the prerequisites I needed, and I applied to the LVN program that was to start in January 2020. The same day I got accepted to the LVN program at Cisco, I got an email from an Abilene Christian recruiter, recognizing my 4.0 GPA and asking me to apply to ACU. I looked at the School of Nursing website and noticed its NLCEX passing rate, which was crazy high, and I decided to apply: I chose ACU because of the NCLEX pass rate. An added bonus was the merit scholarship of $17,000 per year, and the U.S. Army picked up the rest of the bill. I also never expected the community in the ACU School of Nursing to affect me the way it has.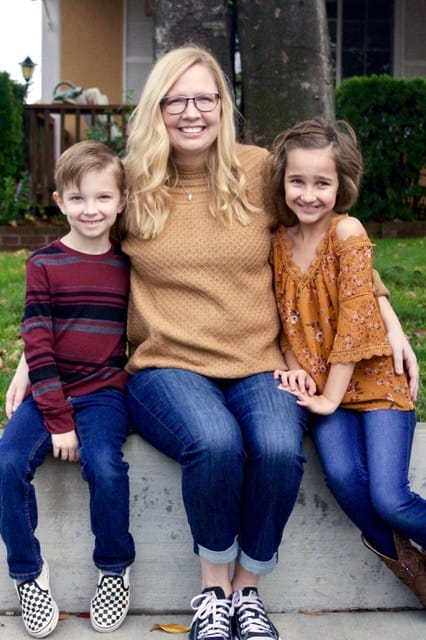 Q: In what ways did military experience shape you?
A: I think the military shaped almost every aspect of my life. I look at every situation as an opportunity to help instead of expecting help to be given to me. I see everything as a task list to be completed, which has helped me immensely in the nursing program! I learned to count on the people around me, and to lean on God, especially in the most stressful situations. Lastly, I will never be late … to anything!
Q: How has your experience so far at ACU shaped you?
A: Since getting out of the military, I have had a hard time connecting with people on a level comparable to that of my army family. I definitely never expected to find the sense of family I feel towards the students in my nursing cohort. I was surprised to feel connected to these students who are 13 years younger than I am. But there is something special about us all working so hard to accomplish the same goal. They call me the "cohort mom," and I willingly accept the title.
Q: How does your life differ from a traditional college student's?
A: My life is very different from a typical college student's. I am 33 years old. I have been married to my husband for almost 11 years. He's also a veteran. We have two school-age children. Each day is full of mom stuff like packing lunches, taking kids to school, homework (theirs and mine!), cooking for and cleaning after a family, and brushing lots and lots of teeth! I think the biggest difference, though, is in time management. I have to plan every single little detail of each family member's schedule to ensure I have enough time for all the practice labs and studying time I need for nursing school.
Q: What are your future goals and career plans?
A: The biggest and most important goal I have is to raise good humans. As for me, I will complete the ACU School of Nursing with a B.S.N. in May 2022, and I will be a labor and delivery nurse! I may later decide to further my education to be a nurse midwife. We shall see.
Build on your military career and apply today.