Meet Our Team
Sarah Allen
Administrative Coordinator
BSB 283 | 325-674-3711 | smm18d@acu.edu
Sarah transitioned to working full time for the Halbert Center after graduating in May of 2021.  She graduated from ACU with degrees in Children and Family Ministry and Missions. Sarah married Nathan Allen in October of 2021. In the last several years at ACU she has had the opportunity to work with many of Abilene's kids and families.
When she isn't working with Halbert, she serves as a team-member with a local nonprofit, Palm House. She supports and serves in their children's and women's ministries, as well as being a part of Safe Families for Children. She also loves creating pottery, art, listening to or playing music, journaling, studying religion & language, and reading.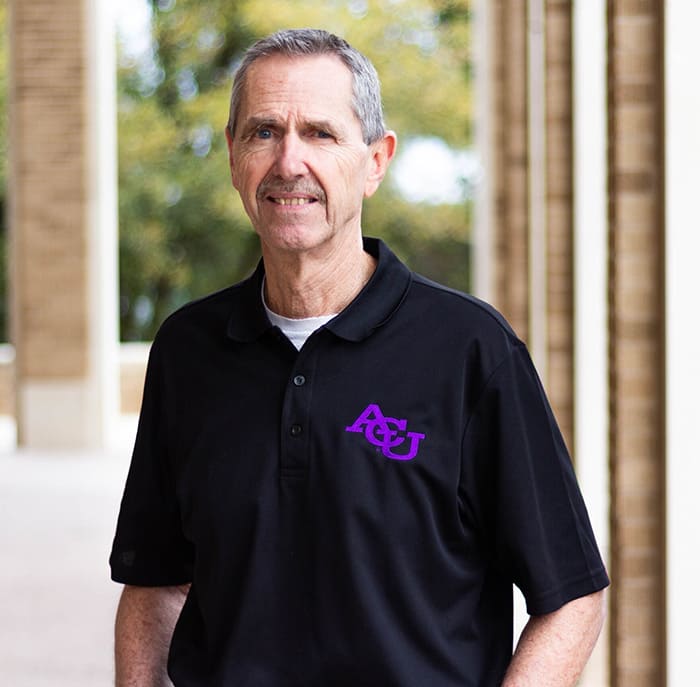 Larry Henderson
WorldWide Witness Director
BSB 288 | 325-674-3757 | hendersonl@acu.edu
Larry came to ACU from Bangkok, Thailand where he lived for 35 years. He spent 10 years growing up in Thailand before enrolling as a student at ACU, but returned to work there with his wife after graduation. Both of their children were born and raised in Bangkok, coming to ACU after high school. Larry's work was centered in leadership training, but he also was involved in church planting and stabilization. His wife Pam, taught at the International School Bangkok.
When Larry isn't spending time mentoring students in his office, he's often preaching at churches in West Texas, traveling to visit family, or skydiving!
Zane McGee
Director
BSB 286 | 325-674-3769 | zane.mcgee@acu.edu
After studying missions in college, Zane and his wife, April, lived as church planters in Niterói, Brazil, where he worked on ministries geared toward discipleship and adult education. Upon returning to the US, Zane continued his interest in religious education by pursuing a masters and then Ph.D. in New Testament at Emory University. He loves the interaction of teaching in the classroom and his academic interests include the Pauline letters and the imagery of the church as family.
Zane enjoys the ongoing engagement with missions and education provided through the various programs offered by the center. He lives in Atlanta, GA, where he and April stay busy wrangling their many children, though you'll spot him on campus throughout the semester. Whenever free time presents itself, Zane appreciates catching up on lost sleep and enjoys all things related to art.
Joel Ruch
Global Service Director
BSB 322 | 325-674-3761 | joel.ruch@acu.edu
Joel is most captivated by: Jessica; their two daughters, and son; the great outdoors; communities tangibly manifesting Jesus' Kingdom on earth; women and non-Western Jesus-followers contributing their voices, cultural riches, and presence as fully equal participants in the Kingdom (Matt 4:17-7:29, John 8:12, 31-32, and Rev 21:23-26).
Joel and Jessica were 14 years into a decades-long, culturally immersive Kingdom effort when they were shut out of their large East Asian host country. After spending two years trying to get back in, they let go of that dream and returned to North America to start another one at Halbert. Joel grew up in Vancouver, Canada. He and Jessica each have a B.A. and M.A. from ACU's College of Biblical Studies and an M.A. from Hope International University in California. They both speak Mandarin, and love helping others discover and experience life together in Jesus' Kingdom.