Learn More
M.S. in Strength, Conditioning,
& Human Performance
Complete this short form to learn more about our MSSCHP program. ACU's Office of Graduate Programs will reach out shortly to discuss your interests and answer your questions.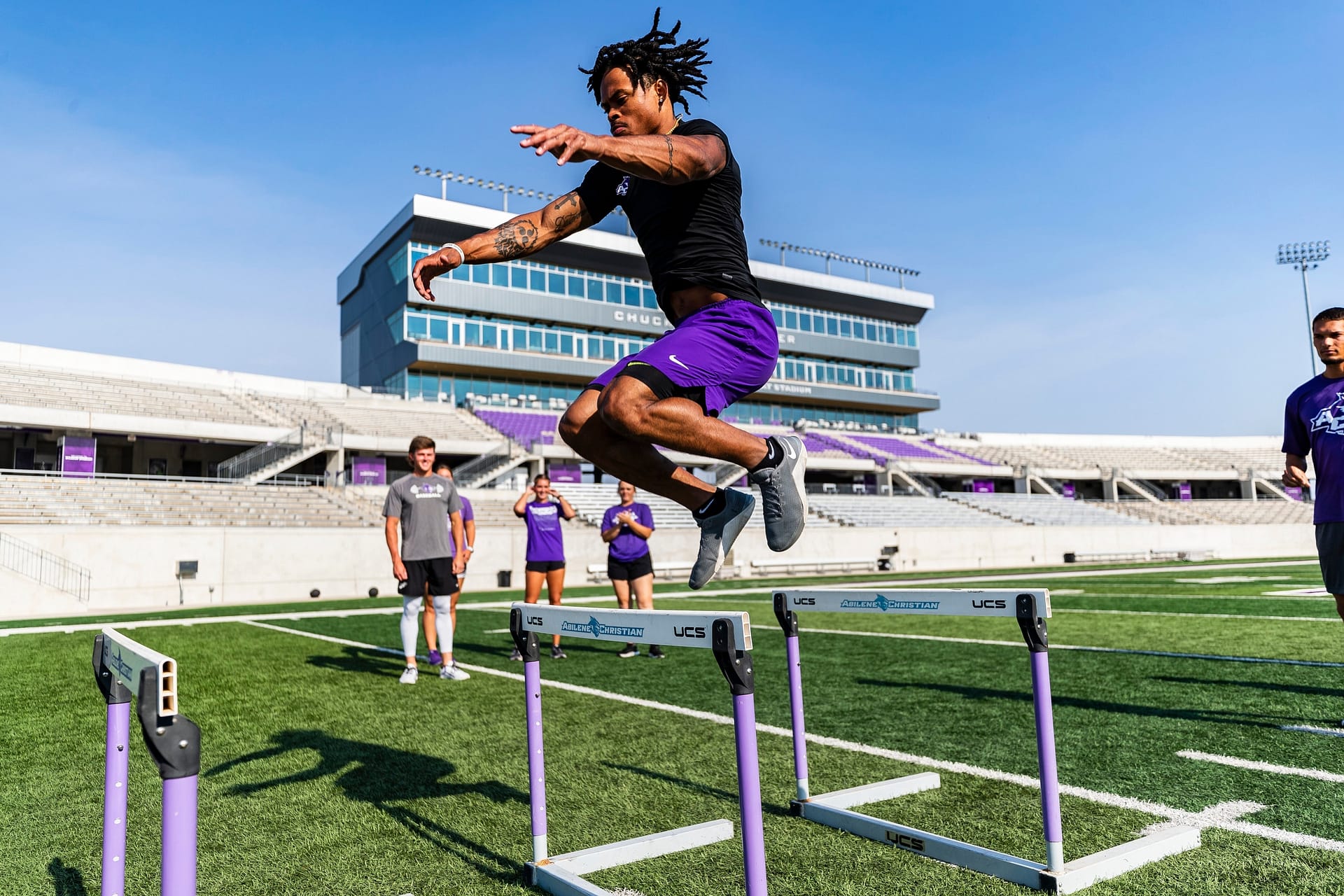 The Master of Science in Strength, Conditioning, and Human Performance fits within ACU's mission to educate students for Christian service and leadership. The program provides students with in-person academic coursework, summer coursework opportunities, small cohorts, eligibility to sit for NSCA and CSCCa exams, and diverse internship experiences, all while reinforcing Christ-centered values.
Program Structure
What To Expect
These are the important details you will need to keep in mind as you prepare your application and degree plan.
Upon graduation, be prepared to step into an influential career as a hands-on mentor, guide and coach for athletes, students and people seeking lifestyle changes through movement.
Required Hours
Program Length: 24 months
Credit Hours: 36 
2023/2024 tuition per credit hour: $1,100
Example Coursework
Care and Prevention of Athletic Injuries
Strength & Conditioning in Rehabilitation
Ethics in Sport
Seminar in Strength & Conditioning
Department
Kinesiology and Nutrition
Application Deadlines
Summer start: May 1 
Fall start: August 15
Spring start: December 15
Possible Employment Settings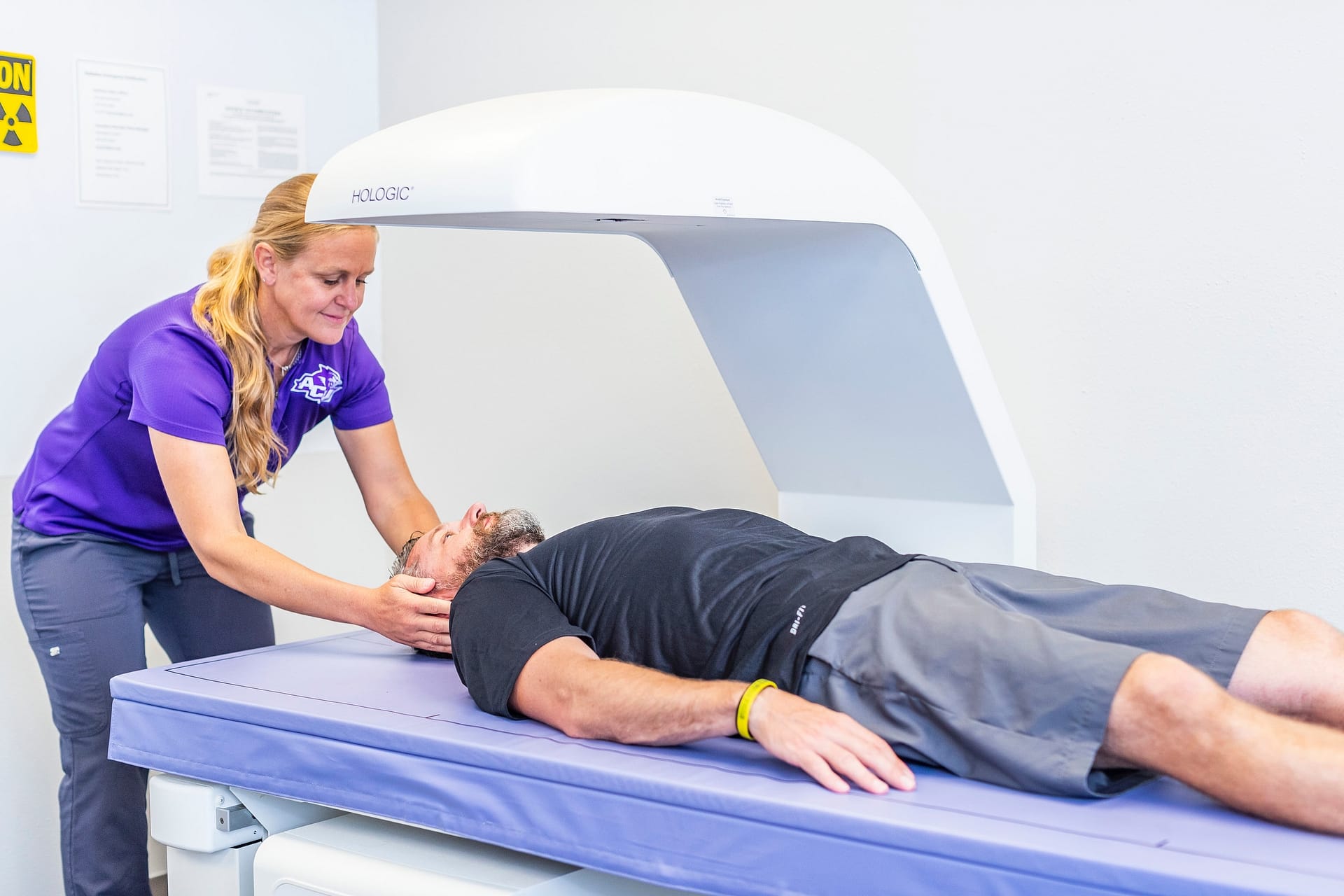 Professional sports clubs

University athletic departments

National sporting associations, governing bodies and other related sporting agencies

Private health and fitness clubs, spas, and public sports and recreation facilities

Student health clubs at schools, further education and higher education institutions
Admission Requirements
In order to gain admission to the Master of Science in Strength, Conditioning, and Human Performance, applicants must meet the following requirements:
Bachelor's Degree:

Completion of a bachelor's degree at an accredited college or university. Applicants must submit official transcripts for review. Admissions are made on the assumption that applicants earn the bachelor's degree by the time of matriculation, and if not, the program admission is void. The GRE is not required.

Prerequisite Coursework:

All prerequisite courses must be completed prior to matriculation. Prerequisite courses include:
Human Anatomy (or A&P I)
(ACU Equivalent: BIOL 291 & 293)
3-4 hours
Human Physiology (or A&P II)
(ACU Equivalent: BIOL 292 & 294)
3-4 hours
Exercise Physiology
(ACU Equivalent: KINE 372 & 373)
3 hours
Kinesiology/Biomechanics
(ACU Equivalent: KINE 498)
3 hours
Math (college algebra or higher)
(ACU Equivalent: MATH 109 or higher)
3 hours
GPA:

An overall GPA of 3.0 is suggested to apply. Prerequisite and general science course grades will be reviewed.
Letters of Recommendation:

Each applicant must obtain three letters of recommendation completed by individuals with expertise in the field, such as: (a) supervisors of volunteer or paid coaching work; (b) previous or present instructors and/or advisors; (c) previous or present employers; and/or (d) current or past coaches.
Letters of recommendation should remark on the applicants: (a) willingness to learn; (b) integrity; (c) perseverance; and (d) ability to interact with patients/clients. Letters of recommendation are submitted online through the ACU application.
Personal Statement:

 A written statement (600-800 words) describing professional goals, interests, and how your personal journey led you to applying to the Master's of Strength, Conditioning, and Human Performance Program.
Our program director works with you to find an internship that suits your interests and moves you toward achieving your career goals. Here are some of the internship opportunities readily available to you on or near campus:
NCAA DI

NCAA D3

University Student Gyms

High Schools

Privately Owned Gyms
The program prepares its graduates to:
Apply knowledge and skills in assessment and analysis of client needs.

Design and initiate interventions for the purpose of optimizing strength, conditioning and human performance.

Demonstrate competency in evaluating, designing and conducting research.
Course Requirements
PSYC 542- Applied Sports Psychology

NUTR 635- Nutrition for Exercise and Sport

MATP 613- Care and Prevention of Athletic Injuries

MATP 621- Research Methods

MATP 651- Strength & Conditioning in Rehabilitation

KINE 503- Ethics in Sport

KINE 580- Training Program Design

KINE 601- Essentials of Human Performance

KINE 602- Advanced Strength & Conditioning

KINE 603- Seminar in Human Performance

KINE 604- Internship 1

KINE 605- Internship 2