BSC's Missional Purpose
The Baptist Studies Center exists first to prepare students for ministry throughout Baptist life by providing specific course offerings, ministerial connections, educational opportunities, vocational discernment and employment listings for students.
The Center also provides the opportunity for networking and learning from the broader Baptist world. To this end, BSC is a resource to area congregations, offering educational opportunities, resources, preaching and an expanding network. Our students participate in local gatherings of Baptist ministers, an annual statewide meeting of Baptists in Texas and other national meetings as students desire. A coordinated effort places students in Baptist congregations for their field placements and mentoring.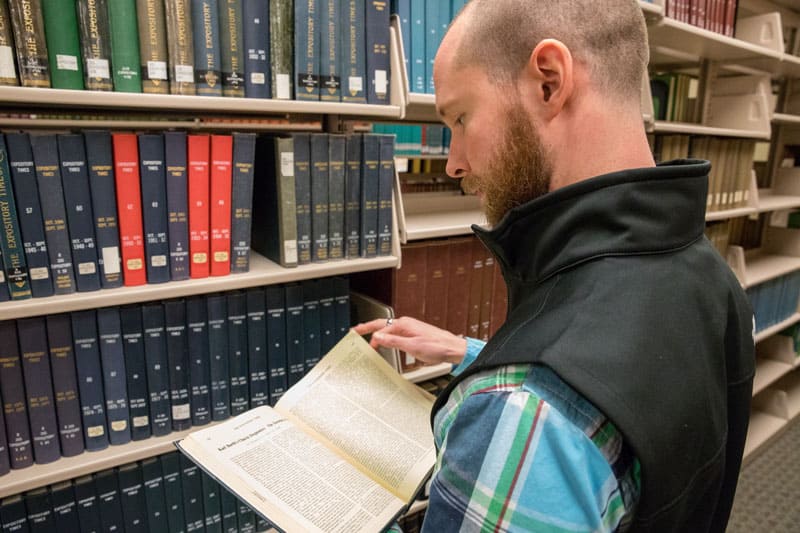 Why Baptist Studies at a Church of Christ School?
Many seminary programs teach a narrow theological focus. At ACU, students benefit from learning alongside future ministers from various backgrounds,gaining practical experience in cooperation and collaboration with ministers both inside and outside of Baptist life. 
Not only do you gain depth in what it means to be Baptist and connect with Baptist life, you also gain a greater appreciation of all of the riches from the wider body of Christ. This ethos permeates the coursework: faculty are committed to students learning from the breadth of the Church's wisdom across time and engaging in critical discussions about how the wisdom of the past informs the ministry and worship of the present. 
Additionally, the ACU Graduate School of Theology provides both in-person and online education, allowing students to receive a world-class education and solid grounding in the particulars of Baptist life while remaining in their ministry context.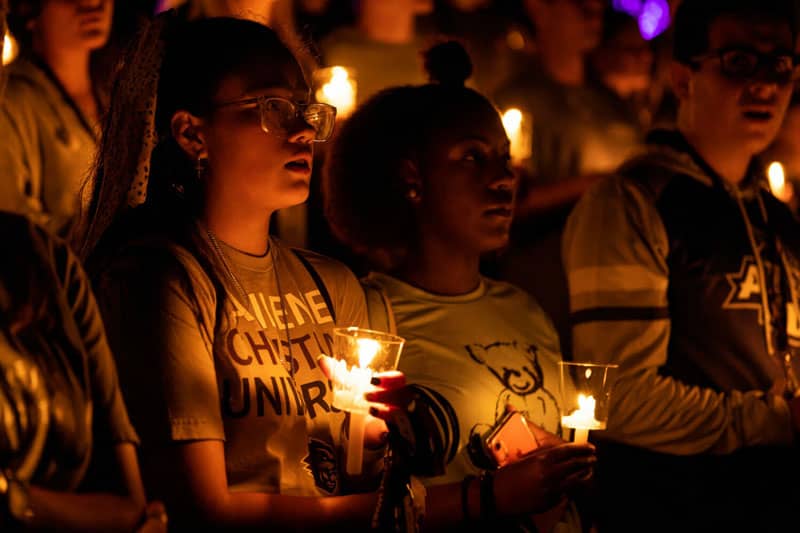 Scholarships and Funding
Scholarships in the Graduate School of Theology are awarded on the basis of academic achievement and promise in ministry, regardless of denomination. Through donor generosity, additional scholarships are available to make this excellent and ecumenical degree affordable for students.
Baptist Affiliations
BSC actively works with any Baptist church and group who wants to receive training, seek the good of the body of Christ and prepare students faithfully for ministry. Students in the BSC and speakers in BSC's programming represent a variety of Baptist backgrounds, including the Southern Baptist Convention, the Baptist General Convention of Texas, the Cooperative Baptist Fellowship, the North American Baptist Convention, independent Baptist churches, the Progressive National Baptist Convention and more. 
Baptists differ amongst themselves on important issues. However, it is our conviction that the unity of the body of Christ means not avoiding those differences, but coming together in charity to train and learn together.
Be Involved with BSC
If you want to be a part of BSC, the best way is to enroll in any of the Graduate School of Theology degree programs. Our courses fulfill degree requirements in most degree programs. 
If you have already completed your seminary training, we offer various webinars and online programs throughout the year. These programs are in addition to an annual regional pastoral cohort, which brings ministers together to connect and discuss pressing issues in ministry. Participation is, by and large, free.
BSC Community Services
The Center provides a variety of resources for the broader community. The director frequently preaches in area churches and meets with ministers to assess their congregation's ongoing needs. If your church or organization is looking for help in job searches, preaching, training, etc., please contact the BSC director.
Meet Our Director
For the last decade, Dr. Werntz has been teaching in seminary contexts across the country, working predominantly with students going into ministry in Baptist churches. As a graduate of Baptist theological education, he's familiar with the state, national and international landscape of Baptist life. The ACU Graduate School of Theology is able to serve area congregations in a way which allows for Christians of different backgrounds to come together and to learn not only what it means for Christians to serve well in their own tradition but alongside the wider church.